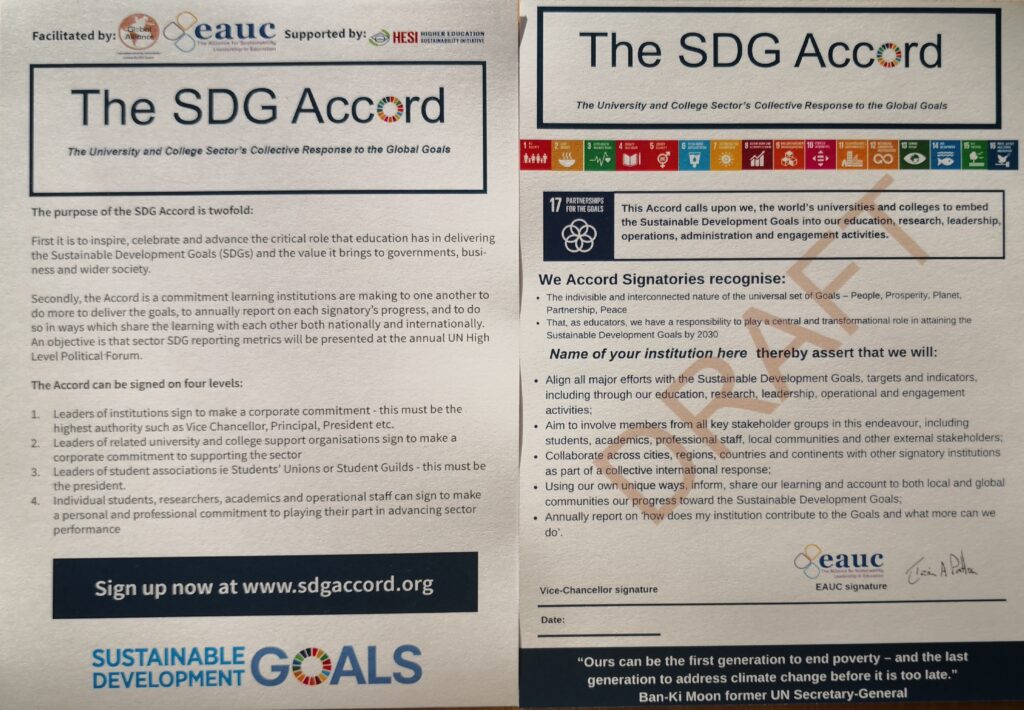 #SDG4 QUALITY EDUCATION
Time to take global responsibility on sustainable development.
Has your university / college signed up to this scheme?
Can you help and send them an hint!
"This Accord calls upon we, the world's universities and colleges to embed the Sustainable Development Goals into our education, research, leadership, operations, administration and engagement activities"
#GETBEHINDTHESDGs #Climatedots #GlobalGoals
Why?
Everything is inter-connected
What is sustainability? It is changing all the time.
The global SDGs are at the moment the leading scheme for sustainability.
To a greener, leaner and healthier community.
Localisation of the SDGs in cities and towns are part of the #Agenda2030 – 17 goals and 169 targets 
Not many #cities and towns are at the same level of resilience, ⁦@uclg_org⁩ network can mobilise to support ten years of new strategy on Making Cities Resilient #MCR2030 and help localise the #SendaiFramework @wuf10 #WUF10 ⁦UN-Habitat (United Nations Human Settlements Programme)