For immediate RELEASE: Community Event
Reading People's March for Climate, Justice and Jobs
28th November 2015
It is time to act!
We need everyone! EVERYWHERE!
It's happening! It's exciting! It's out there!
We have venues! A route*! Speakers! We need you!
It a pleasure to invite you to our local climate event 28th ahead the national march the 29th.
Please bring your banner, take any 45 min train (£22 return) from Paddington to Reading. Assembling from 12pm at Christ Church RG2 7AB (located 30 min from Rdg train station).
MAKE YOUR VOICES HEARD – Let's make this Huge. [share widely]
"Peace for France"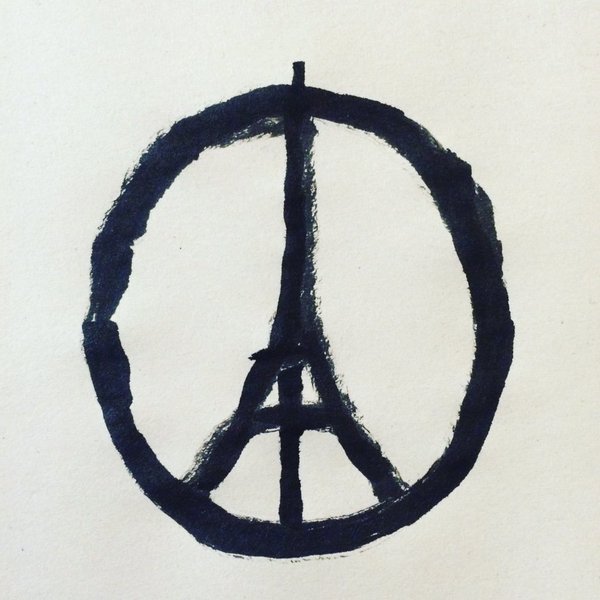 Sign up for the event here – https://secure.avaaz.org/en/event/globalclimatemarch/Reading_Peoples_March_for_Climate_Justice_Jobs
Walk with us on Saturday 28th from Christ Church to the Town Hall Reading or feel free to join in at any point along the route.
Be part of the solution. Make a placard or banner. Come along. Support ambitious action on climate change and injustice.
Climate change affects everyone. Whoever you are and whatever your politics – left, right, centre or turned off altogether – global warming threatens you and your children. Let's forget our differences and come together on 28th November in Reading to show governments the huge scale and urgency of popular concern. Let's do the right thing.
This is an opportunity for people in South Oxfordshire and Berkshire to add their voices and feet to worldwide marches on the weekend of 28th and 29th November – marking the start of the crucial Paris climate talks COP21.
Leaders must listen when hundreds of thousands of people march and say:
Yes to renewables
No to dirty energy (fossil fuels)
Yes to Justice for People and the Planet
Yes to new Climate Change related clean jobs
Yes to sustainable development NOW
Yes to science and clean tech for the future
We believe that change is possible and within our reach if we stand together.
 For further information, please contact Carl, Eleanor or Suzie at
climate @ readingpeoplesmarch.org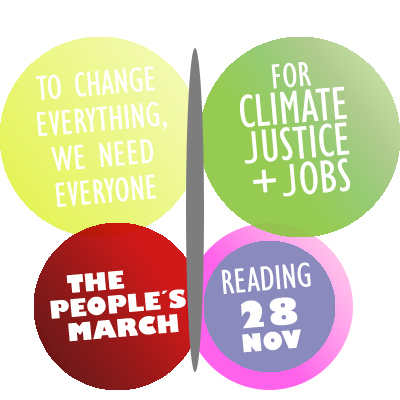 Reading Climate Demo team
TO JOIN READING CLIMATE MARCH sign up here: https://www.facebook.com/events/1625216147745987
Email:climate@readingpeoplesmarch.org
website:http://readingpeoplesmarch.org
Facebook:https://www.facebook.com/ReadingClimateMarch
Twitter:https://twitter.com/PeoplesMarchRdg
Avaaz https://secure.avaaz.org/en/event/globalclimatemarch/Reading_Peoples_March_for_Climate_Justice_Jobs