In our efforts to motivate as many people as possible to leave the car for a day and join in our Car-Free Days, Climate Change Centre Reading (CCCRdg) has taken a huge lap forward by campaigning for Car-Free Days until the end of the year.
Yes, we are proud of announcing CCCRdg supporting the Join the Car-Free Work-Day Bloc @ Time To Act National Climate March!
BREAKING: Please see our press release below, we hope you will find the piece interesting,
Climate Change – It' s time for decisions now! not waste billions on campaigning.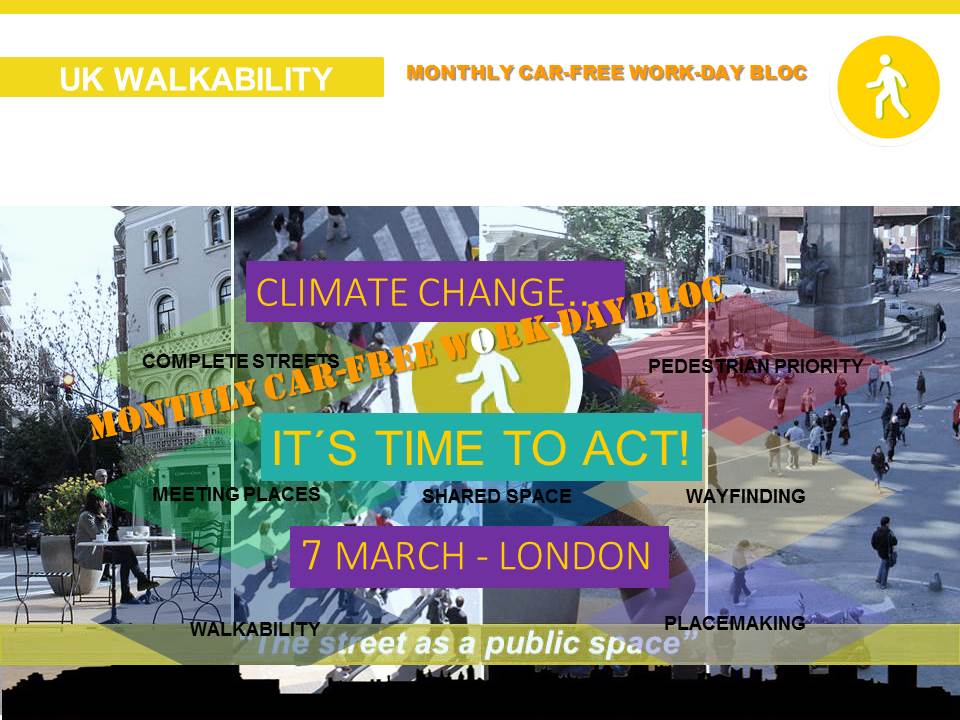 Join us at the Car-Free Work-Day Bloc on the Time to Act Climate demonstration on 7th March!
Details
12.30pm, Saturday 7th March
Lincoln's Inn Fields [map]
Nearest tube: Holborn
Let´s work together to help achieve this, it will be an important step in solving and laying a just and fair developing pathway, switching to zero carbon fuels.
Learn about the fossil fuels problems, that causing climate change in our local community and further afield, and what we in the local community are doing, and can do to help tackle such matters.
2015 CHANGE will honour the 2-degree Celsius limit as a limit to safeguard the world environment in Togethernessship 😉
BREAKING: CCCRdg has launched a campaign for a national "Monthly Car-Free Work-Day in the UK" http://media1.tvb-climatechallenge.org.uk/2015/02/CCCRdg-Press-Release_Climate-Change-Centre-Reading55.pdf  #MyCarFreeDaysRdg #UK
A regular car-free work-day in Reading and UK could fuel an International monthly Car-Free Work-Day which could be an astonishing example of traffic development and public realm. Reading has great potential to embrace the sustainable pathway and become a British role-model in climate change (the air is our all urban common) to honour a successful climate change agreement taking place in Paris December 2015.