GENERAL ASSEMBLY OF THE UNITED NATIONS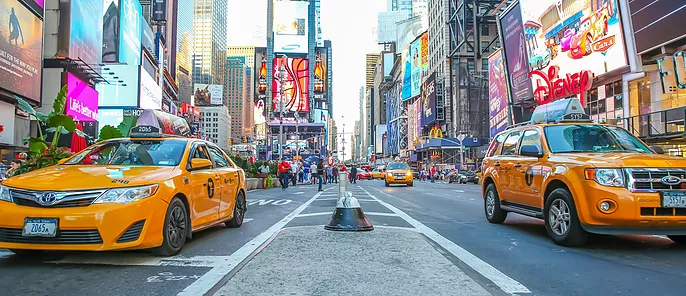 Setting the scene – High Level Meeting on New Urban Agenda and UN-Habitat – September 5 – September 6
To realise the potential, however, the challenges cannot be ignored. Urban populations continue to grow in much of the world, poverty and humanitarian crises and conflict are becoming increasingly urban phenomena, and the urban risks from climate change are intensifying. Concerted efforts, global, national and local, in both developed and developing countries, are urgently needed to address current challenges, alleviate increasing inequalities, and anticipate future threats. The 2030 Agenda for Sustainable Opportunities (encompassing the Sustainable
Development Goals, the Paris Agreement on Climate Change, the Sendai Framework for Disaster Risk Reduction and the Addis Ababa Conference on Financing for Development) will not be met without serious attention to urban realities. The New Urban Agenda provides a roadmap for this
on-going transition, and UN-Habitat, with the entire UN development system, has a potentially critical role in supporting countries to effectively implement this Agenda.
The urban transition is essential to economic growth. Yet this basic reality is still unrecognised by many major actors, from national governments to international institutions, resulting in policies that limit migration in an attempt to slow urbanisation and restrict the access of local urban governments to development financing. Despite the restrictions, urban migration continues, and in the absence of inclusive and supportive policies and investment, this means limited opportunity for hard pressed new residents, growing backlogs in provision of services, increasing informality and the disappearance for many residents of the vaunted "urban advantage". In many countries, for example, while rural child mortality rates are improving, in urban areas they are stagnating or
becoming worse. Poverty, hunger, disease, vulnerability to disaster, violence, are all becoming increasingly prevalent in many urban areas.
The urban transition will be more or less complete in fifty years. If it is not steered constructively now, the urban dividend could in many more
places become a disaster marked by inequality exclusion, inadequate basic service provision, humanitarian crises and growing civil strife.
The challenges in poor urban settlements are intensified in many areas by the mounting hazards associated with extreme weather. Cities, with their concentrations of population and assets, face high levels of risk, especially in coastal or riverside locations. Urban economies of scale and proximity can give cities a strong adaptive capacity, but the benefits seldom extend to all parts of a city. Informal settlements are often in the most hazardous locations – floodplains, hillsides at risk of landslides, sites close to industrial wastes – and unserved by the protective infrastructure that allows people to withstand extreme conditions – roads, drains, early warning systems and emergency services. Residents in poverty also have more limited capacity to prepare for, withstand and recover from a range of weather extremes. These same extremes, along with conflict, are pushing more people into towns and cities. By 2016, 80 million people globally were displaced by conflicts and disasters. Numbers keep climbing, and more than half end up now in towns and cities, adding to the burdens faced by overtaxed local authorities. Full blown conflict, often over access to land and scarce urban resources, has also become an increasingly common feature of urban areas, contributing to the emergence of the new category of the "fragile city."
The call for action: The 2030 agenda and the New Urban Agenda
Recognising the critical need for action on pressing urban issues, government representatives at the Habitat III conference in Quito in 2016 adopted the New Urban Agenda (NUA), emphasising the links between urbanisation and development and the crucial need for inclusive and sustainable urban growth. The ambitious 2030 Agenda, adopted a year before the NUA, provides a critical overarching roadmap for this effort. Its 17 Sustainable Development Goals (SDGs), designed for stimulating action in areas critical for humanity and the planet, include Goal 11 – making cities and human settlements inclusive, safe, resilient and sustainable. Without attention to this urban Goal, and to the urban implications of the other 16 Goals, none of the SDGs is likely to succeed. Together the NUA and SDGs point the way for cities to be part of sustainable global
development. Equally important in this endeavour are the Paris Climate Change Agreement, the Sendai Framework for Disaster Risk Reduction and the Addis Ababa Action Agenda.
The scope of the commitment
Yet urban areas, with their growing majority of the global population, their concentration of both economic risk and potential, their vulnerability to climate-related disasters, and their relationships with surrounding areas, are not only relevant to realising this Agenda, they are central to its success, and the stage on which the SDGs will or will not be achieved. Most of the Goals necessarily have urban implications, and without significant attention to urban realities in all their manifestations and complexity, the ambitious objectives of the SDGs cannot be realised.
Public-private partnerships – ITU
ICTs for Disaster Risk Reduction and Climate Change Adaptation for SIDS