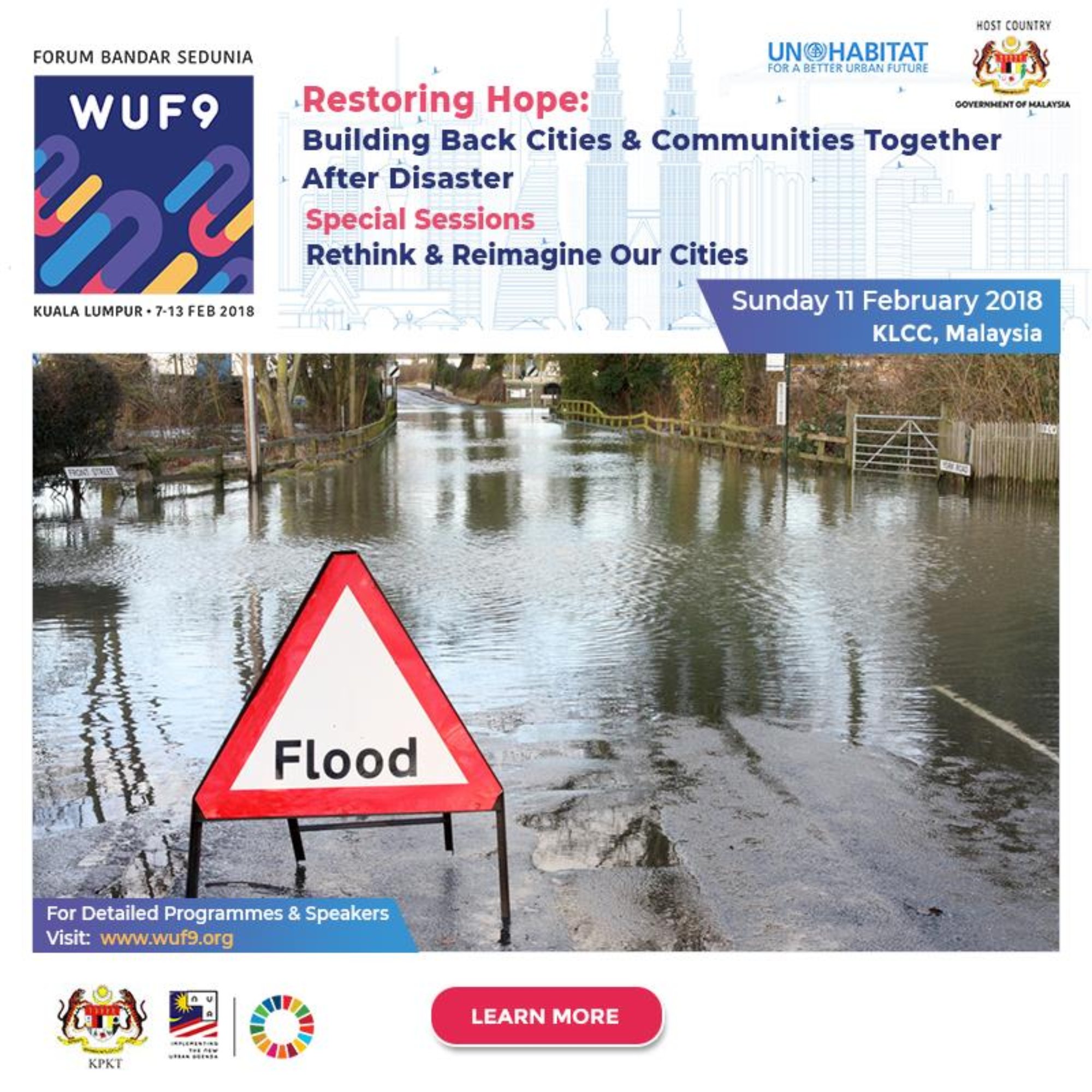 World Urban Forum Bulletin: RESTORING HOPE: BUILDING BACK CITIES AND COMMUNITIES TOGETHER AFTER DISASTER:
David Evans, UN-Habitat, opened the session. Explaining that, 'our actions should build on the resilience of people,' he warned that excluding those affected by disasters during rebuilding will cause unintended harm. In his keynote address, Robert Glasser, UN International Strategy for Disaster Reduction, noted that lack of knowledge and financial capacity leads to disaster vulnerability – gaps that can be filled through implementing the Sendai Framework on Disaster Risk Reduction. Moderator Sri Husnaini Sofjan, Huairou Commission, invited panellists from Haiti, Iran, Mexico, Mozambique, Nepal and the Philippines to share their experiences of how they responded to disasters in their country. Panellists highlighted the importance of conducting training schemes for masons and engineers, and enabling affected populations to actively participate in rebuilding their communities following a disaster. Many underscored the importance of disaster preparedness.
Hans Guttman, Asian Disaster Preparedness Centre, moderated a second panel in the session. Panellists from the European Commission, the International Federation of Red Cross and Red Crescent Societies, the UN Development Programme, and the World Bank called for increased engagement with those affected by disasters and recognition of their agency, emphasising the need for accountability, coordination and across all sectors and levels. Several added that time-sensitive preparedness plans are crucial, and the European Commission questioned how to 'build back' not just from natural disasters but from man-made disasters caused by civil war.
Audience members called for the inclusion of grassroots leaders, and particularly women, in disaster recovery, emphasising their roles as agents of change
#SDGDRR
–
#SDG18