Climate Change Centre Reading – CCCRdg strongly advise https://tvb-climatechallenge.org.uk/best-toronto-online-dating/ to enroll the green process to become a sustainable place, get on-board the European Green Capital Award! More than 1000 grassroots organisations in Rdg would back the council in forming first non-dividend post-carbon economy net-borough. Every missed opportunity adding up to #climatechange. It is #TimetoAct.
Where's Reading Heading #wrh Rdg CAN!
– Have a well-established record of achieving high environmental objectives.
– Commit to ambitious goals for future environmental improvement and sustainable development.
– Inspire other cities through new ideas, best practices and experiences.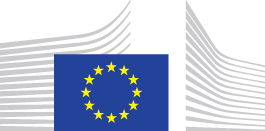 The Commission has launched the search for the 2018 European Green Capital. The award is given to a European city that has demonstrated a well-established record of achieving high environmental standards and is committed to ongoing and ambitious goals for future sustainable development. Cities across Europe with more than 100,000 inhabitants are eligible to apply for the title. ?#?EUGreenWeek? Find out more here:http://ec.europa.eu/…/eur…/launch-of-the-2018-egc/index.html