tvb-climatechallenge.org.uk alt cccrdg.org.uk
Phone number. 07447 934 700 (Carl) 07808 047 902 (Ross)
Email: cccrdg@outlook.com, info@cccrdg.org.uk
Skype address: CCCRdg
Twitter https://twitter.com/CCCRdg
Facebook https://www.facebook.com/CCCRdg
"Consider Climate Change in every action"~Climate Change Centre Reading
We look forward to hearing from you!
About Us
Climate Change Centre Reading
We have set up a LinkedIn group to help TVBLEP members, the Reading Borough Council, the Thames Valley Chamber of Commerce Group members and enterprises share experiences in developing green, successful businesses that have minimal impact on the climate as possible and community practice that combine urban and rural sustainable development. Climate Change adaptation and mitigation must have a realistic business case if we are to succeed in using it as a new way of generating "soft wealth" that also safeguards the future for our children.
We welcome the news that Reading Borough Council is rolling out their community climate change programme to deliver the Sustainable Community Strategy and the Reading Climate Change Strategy 2013 – 2020.
Welcome to the Climate Change Centre Reading. We support and strive for the development of productive, results-driven carbon reduction strategies for organisations in the Thames Valley Business Community.
This is about you and your business and it´s urgent! The UK's climate is changing, but from a local Berkshire perspective we can react to that change in a positive way.
Rather than waiting for legislation, think about what impact green businesses and local government can make by meeting together, and exceeding set carbon targets.
"Consider Climate Change in every action"~Climate Change Centre Reading
BACKGROUND TO THE PUBLISHER:
E-D Consulting LIMITED (written in stone) is located in the Reading area, representing MultiMedia Lab Ltd (Scandinavia), who has had ten great years developing its software range, and working with new companies – providing computer multimedia software & support through thick and thin.
The MultiMedia Lab tool product has a diverse and growing customer base and is establishing itself successfully as a U.K. company in Thames Valley Berkshire.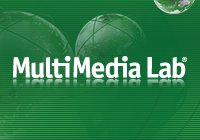 November – News from the First Friday Club Christmas Special in Reading
Testimonial The products have been developed over several years. Many reports and documentations on the MMLab is evidence of the program's achievements, and good performance.
Climate Change Centre Reading

copyright appears annually as a "Climate Change Centre Reading" logotype on many of applications and other products.
E-D Consulting LIMITED (written in stone) is working to offer Climate Change Centre Reading learning solutions in a range of educational settings and environments.
Visit us at Keep Business Local 27 October to 3 November 2012 Reading, Location:
Hall 8, Stand B40
http://www.k-tradefair.com/cipp/md_k/custom/pub/content,oid,43182/lang,2/ticket,g_u_e_s_t/local_lang,2
For more information contact
Address:
E-D Consulting LIMITED
17 Newbury Close
Charvil, Berkshire
United Kingdom
– Think about the future – Imagine an intelligently planned future –