Rdg CAN!:
– Have a well-established record of achieving high environmental objectives.
– Commit to ambitious goals for future environmental improvement and sustainable development.
– Inspire other cities through new ideas, best practices and experiences.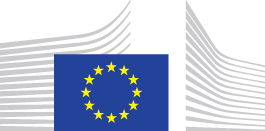 Will your city be the European Green Capital 2016? The Commission has launched its search for the 2016 European Green Capital. The European Green Capital Award recognises cities that are at the forefront of environmentally-friendly urban living. The..
Read more here: http://europa.eu/rapid/press-release_IP-13-585_en.htm?goback=%2Egna_4704185%2Egde_4704185_member_252057251#%21